Egg Wash gives your bread and pastry products an attractive appearance
Would you like to take the efficiency and quality of your production to a higher level? The combination of egg wash and an advanced bazz. machine is the perfect solution!
 
Zeelandia's egg wash are specially designed to work with bazz.'s high-quality machines, resulting in ultimate shine for all your bakery products. Due to the seamless integration between the gloss and the bazz. machines you are assured of a consistent and even shine on all your pastries, rolls and other delicacies.
 
The bazz. machines use advanced technologies to optimize and automate the glazing process. This not only saves you valuable time, but also labor costs. The machines ensure even distribution of the egg wash, giving you an efficient and uniform shine on all your products.
 
By using the combination of a bazz. machine with the appropriate egg wash in your bakery, your productivity and quality will be increased, allowing you to surprise your customers time after time with beautifully glossy creations. 
 
Discover today how egg wash Ovex and a bazz. machine can take your production to a higher level. Contact us and let us advise you on the best solution for your specific needs.
The bazz. Machines  shown below are very suitable for processing the egg wash Ovex.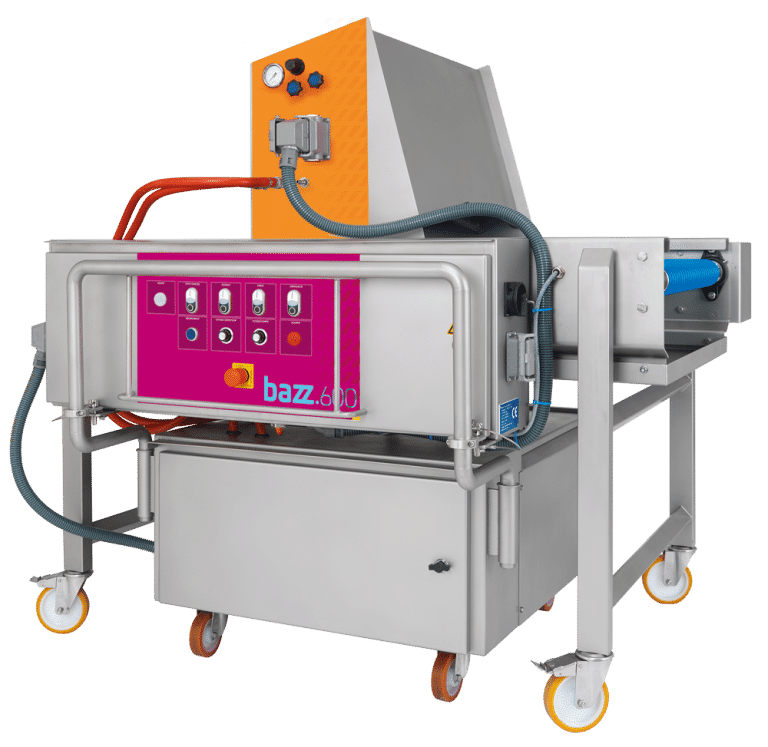 BAKON Food Equipment designs and manufactures bakery equipment and food equipment for spraying, depositing and cutting for industrial confectionery, retail, and traditional bakeries.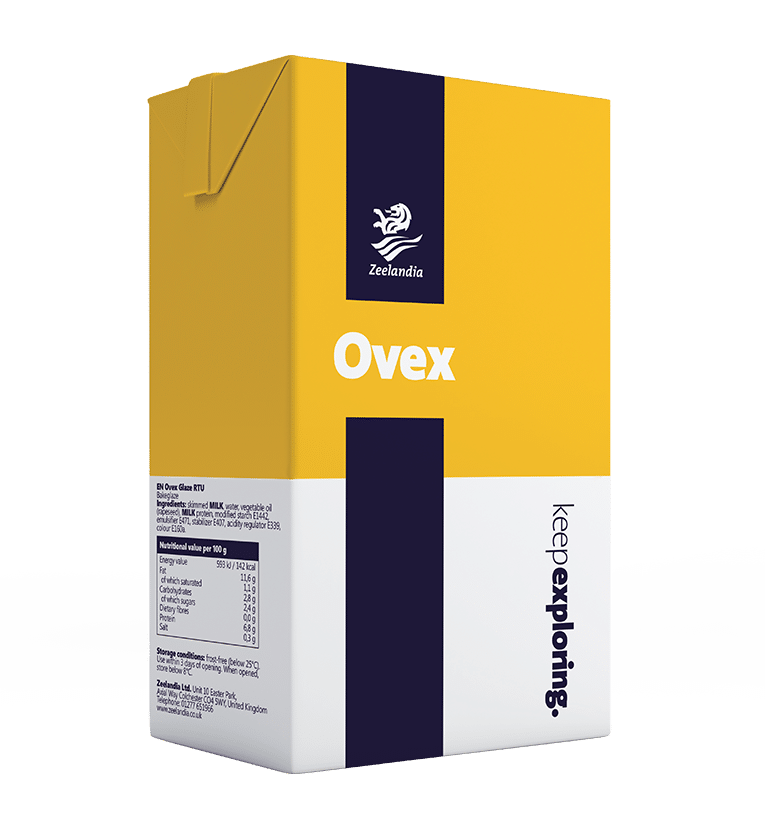 Zeelandia supplies bakery ingredients for bread, pastries and unloading. Ovex is a glazing agent, an alternative that is easy to apply and gives your products such as croissants, pain au chocolat, cookies, sausage rolls, filled cakes, pie an attractive appearance, shine and color.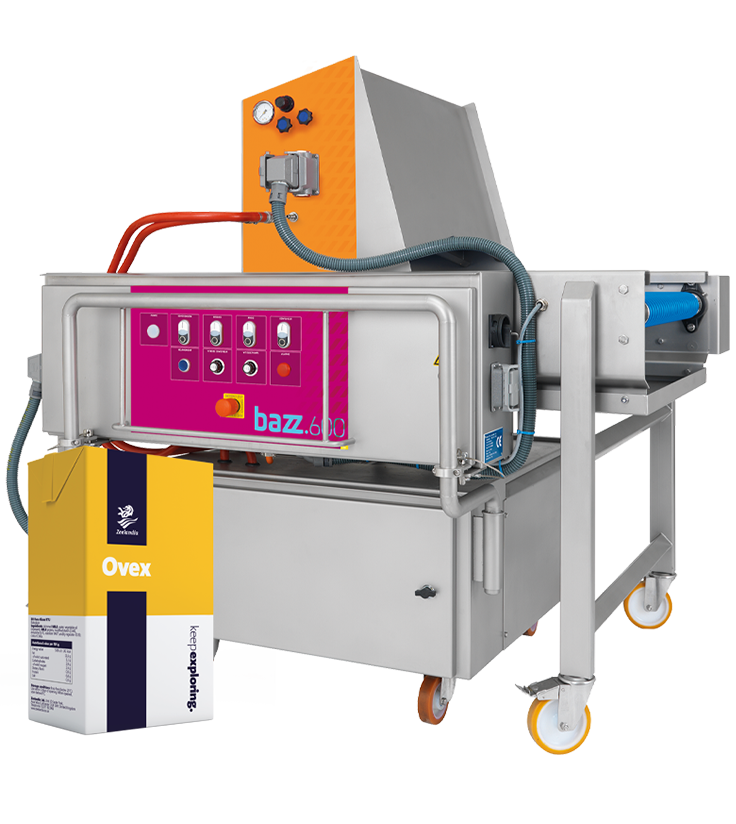 bazz. is a collaboration between BAKON Food equipment and Zeelandia bakery ingredients. Durable, reliable, hygienic equipment is developed especially for the bakery to simplify and facilitate the production process. Bazz supplies equipment for both traditional and industrial bakeries.
Frequently Asked Questions
Overview of the solutions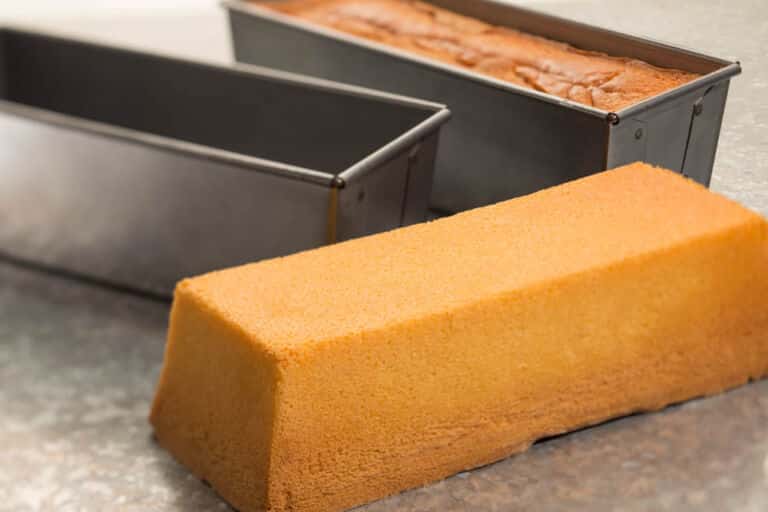 Lewis Davage; product specialist
Ovex makes your products more attractive
Ovex is a fantastic product that is easy to apply to your product. It is a good alternative to egg products, and it is also much more hygienic. Products, both artisanal and industrial, produced with Ovex look very attractive.