De bazz.400 is een snel inzetbare industriële doseermachine voor het volautomatisch doseren van de tijgerpap.
De bazz.400 is gemonteerd op een C-frame om hem eenvoudig boven een bestaande transportband te kunnen plaatsen. Zo creëer je op een eenvoudige manier een hoogwaardige machine voor het doseren van tijgerpap.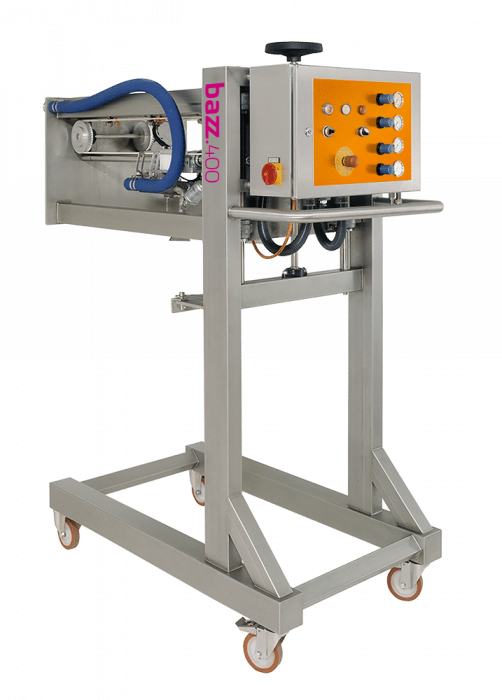 Eenvoudig te bedienen bedieningspaneel
1 of 3
Bedieningspaneel voor lucht- en vloeistofdruk
2 of 3
In hoogte verstelbare spuitunit

3 of 3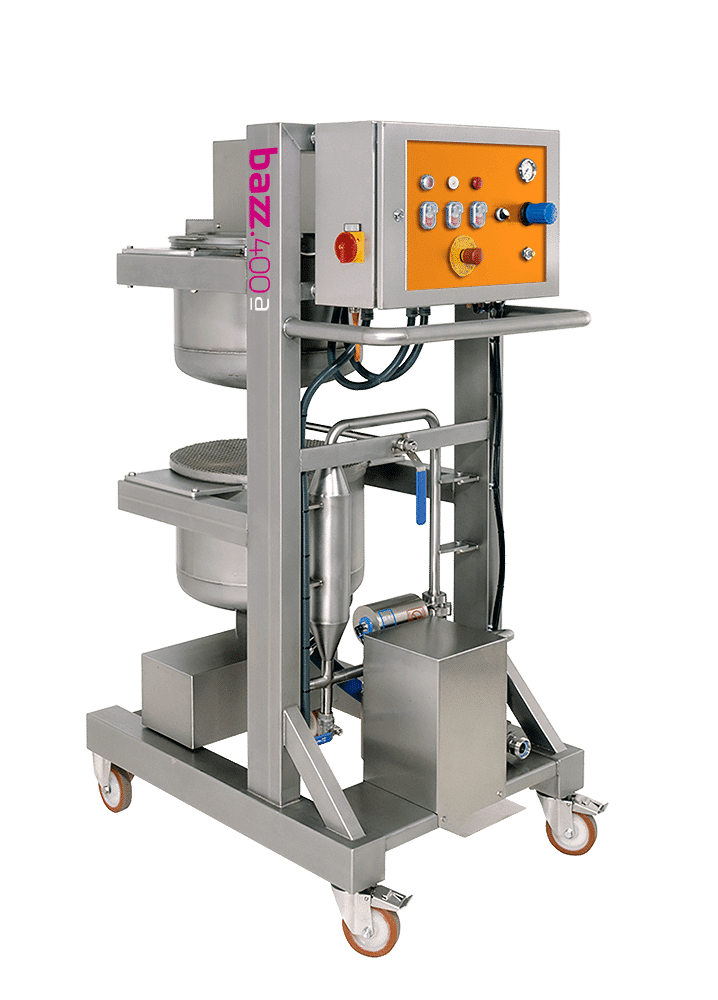 Zet de bazz.400 boven een transportband en plaats de aanzuigslang in de mengkom met tijgerpap. Onder het frame is een membraanpomp geïnstalleerd om de tijgerpap naar de doseerkoppen te pompen. De volautomatische productie kan starten als de pomp voldoende product heeft opgezogen.