The bazz.33 is a very easy-to-use machine for the processing of tiger paste.
This compact and user-friendly machine has a 30 liter pressure vessel and is equipped with a hose package with pressure regulator, pressure gauges and a handgun with nozzle for tiger paste.
The gauger indicate the liquid pressure at a glance. Filling is easy because the top can open completely.
The handgun has a wide flat nozzle that is suitable for the application of tiger paste.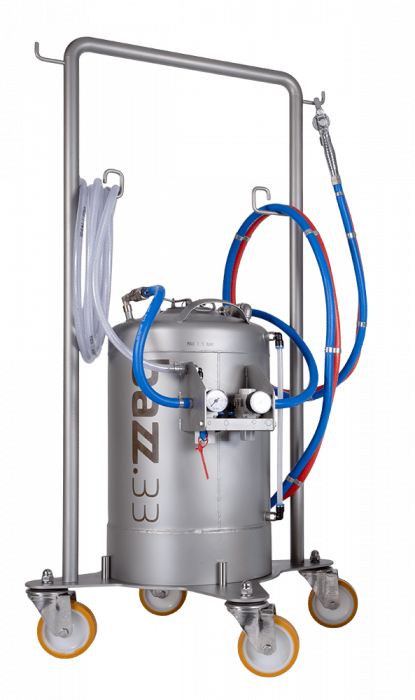 The top of the pressure vessel opens easily for easy filling
1 of 3
The gauger indicate liquid pressure
2 of 3
Hose with nozzle for tiger paste
3 of 3