It's all in the name: the bazz.10 is a spraying machine with a 10 liter pressure vessel.
The pressure vessel is equipped with a set of hoses with pressure regulators, pressure gauges and a spray gun.
There are two pressure regulators, one for liquid and one for the spray mist. The gauges indicate the air and liquid pressure at a glance. 
Filling is very fast because the top of the pressure vessel can easily be opened.
Products: release agent and egg wash (or substitute)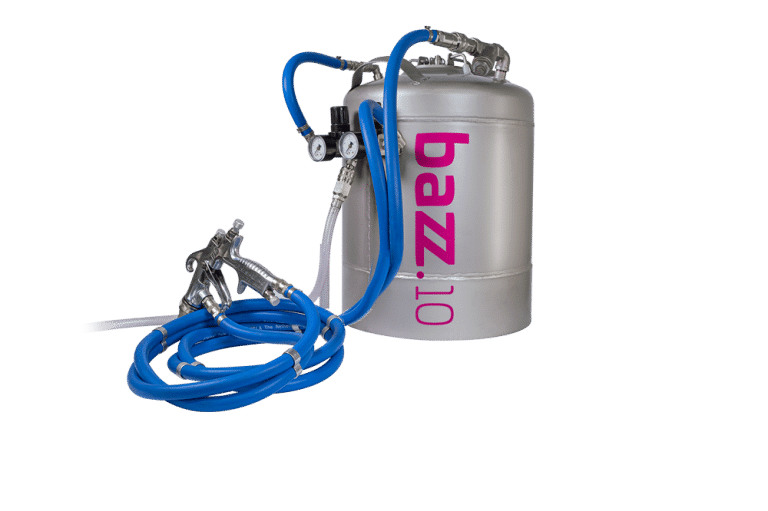 The top of the pressure vessel opens easily for fast filling
1 of 3
The gauges indicate air and liquid pressure.
2 of 3
Set of hoses with pressure regulator, gauges and spray gun.

3 of 3